Welcome to Cleveland Entertainment. For almost 2 decades Cleveland Entertainment has been entertaining the entire North East Ohio region with weddings, corporate events, school dances, Bar and Bat Mitzvahs and so much more. If you are looking for a seasoned DJ entertainment group to handle your next event, Then Cleveland Entertainment is the company you should consider for your next event.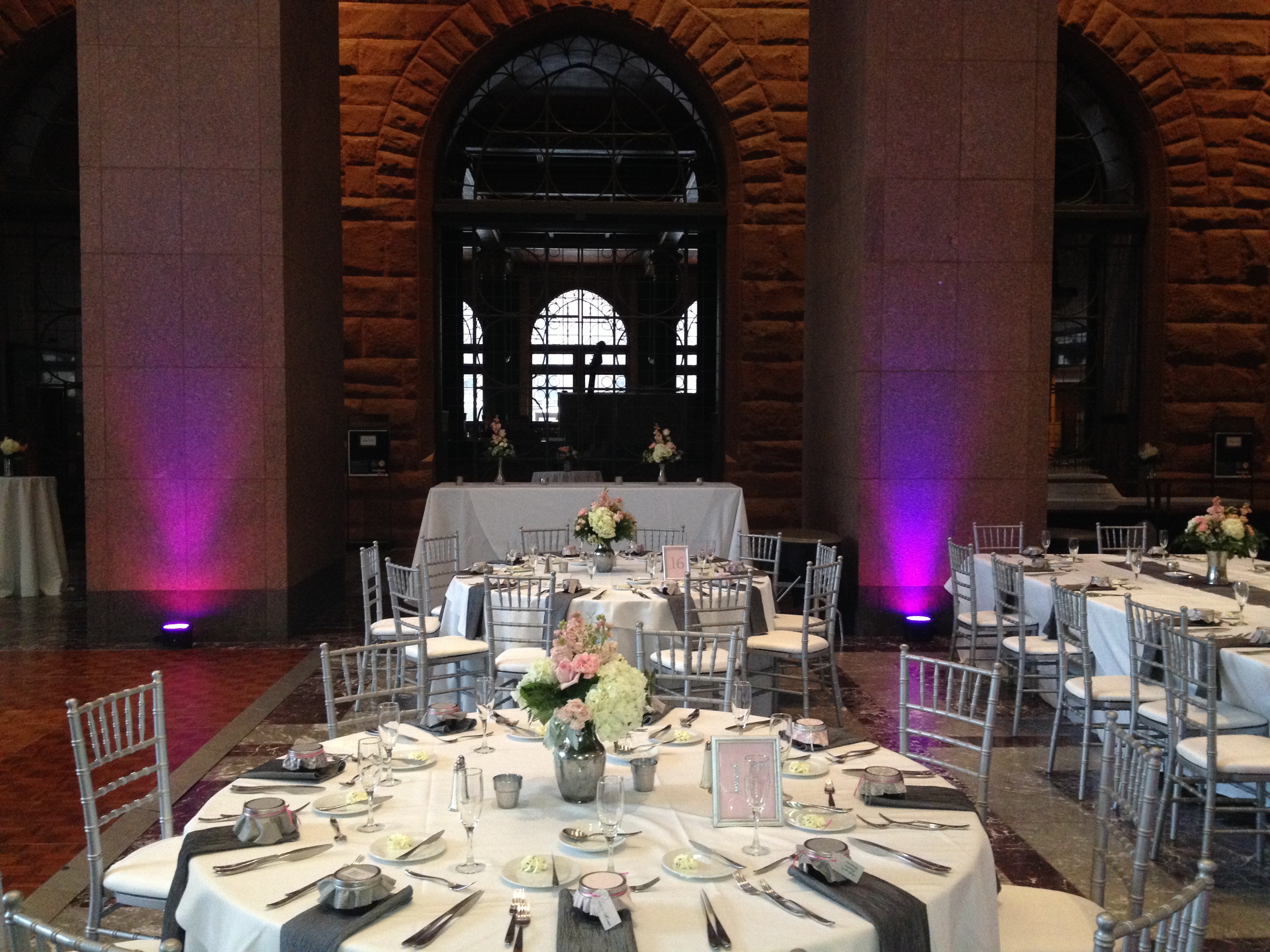 Our disc jockey pricing structure is based on the type of event and the hours that the disc jockey will be performing at that event. The pricing structure does exclude all holidays including New Years Eve. All events that land on an actual holiday, will be priced according to the demand of that specific holiday and the current availability of our own disc jockey team. Each type of event will receive the exact same disc jockey sound system as any other event, and they will also receive our 10,000+ music library, and our intelligent lighting systems. In short, a Birthday party will receive the same tangable sound system, music library, set of disc jockeys and lighting system as a Wedding. Where price does fluctuate among these events is the hours and time spent on these events.

For example: A birthday party is usually only 4 hours tops, while a wedding is upwards of 8 hours. A wedding also involves about 6 hours of our own office time per wedding plus a one hour consultation with the bride and groom. This is where pricing fluctuates and this is how we keep quality high and cost as low as possible. Click here to learn more about our individual disc jockey services.
Would you like to obtain pricing and availabilty right now? Not a problem our website is built to give you the ability to check a date and even book the event right. Click below to get started.